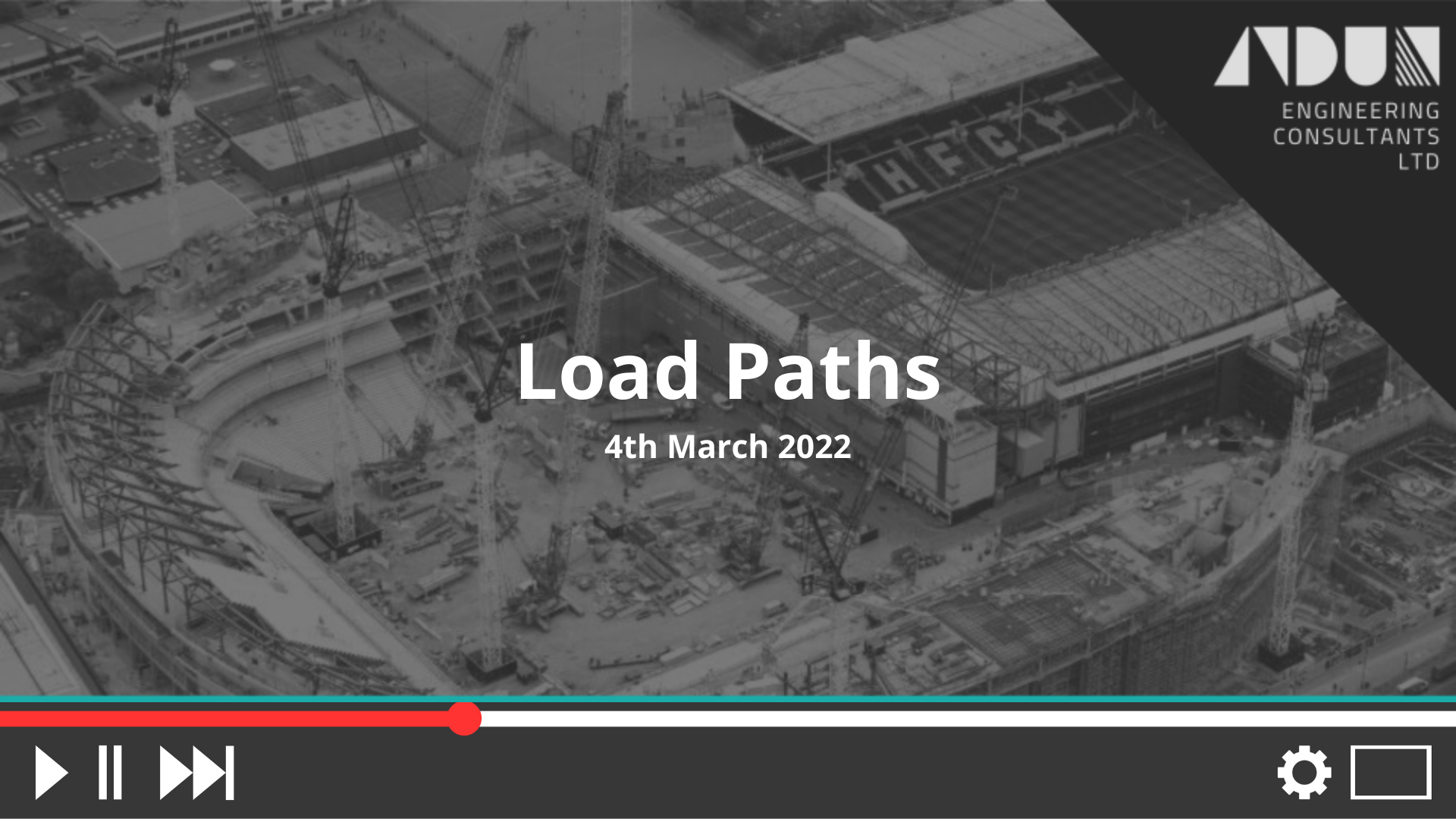 Load paths are the way a load travels from where the load is applied to its final destination (usually the ground).
Load paths enable engineers to understand how a structure will work; incorrect assumptions on load paths can cause structural instability, cracking, failure and unexpected loadings.
Webinar Overview
Panelists: Joshua Martin (Andun Engineering Consultants) and Angus Holdsworth (Andun Engineering Consultants)
Date: 4th March 2022
Duration: 41:29
This webinar was a review of the importance and engineering considerations for Load Paths that included a number of different case studies.
Providing an overview of of what a load path is and the importance this has on engineering projects particularly for demolition projects. This includes where load paths may change regularly during the demolition of the structure, and a look at the references to load paths in BS6187.
Types of Loading 
There is a review and analysis of the different types of loading and the design considerations that must be taken into account
Vertical Loads – Gravity loadings (self weight), Imposed loadings (live load)
Lateral Loadings – Gravity loadings (self weight), Imposed loadings
Combined Load Cases
Load Paths Content Outline
Here is a summary of the different topics discussed in the webinar, including a timestamp of where in the video these are included.
Case Studies
The following case studies were outlined during the webinar and were illustrated using drawings, calculations and videos.
Additional Resources