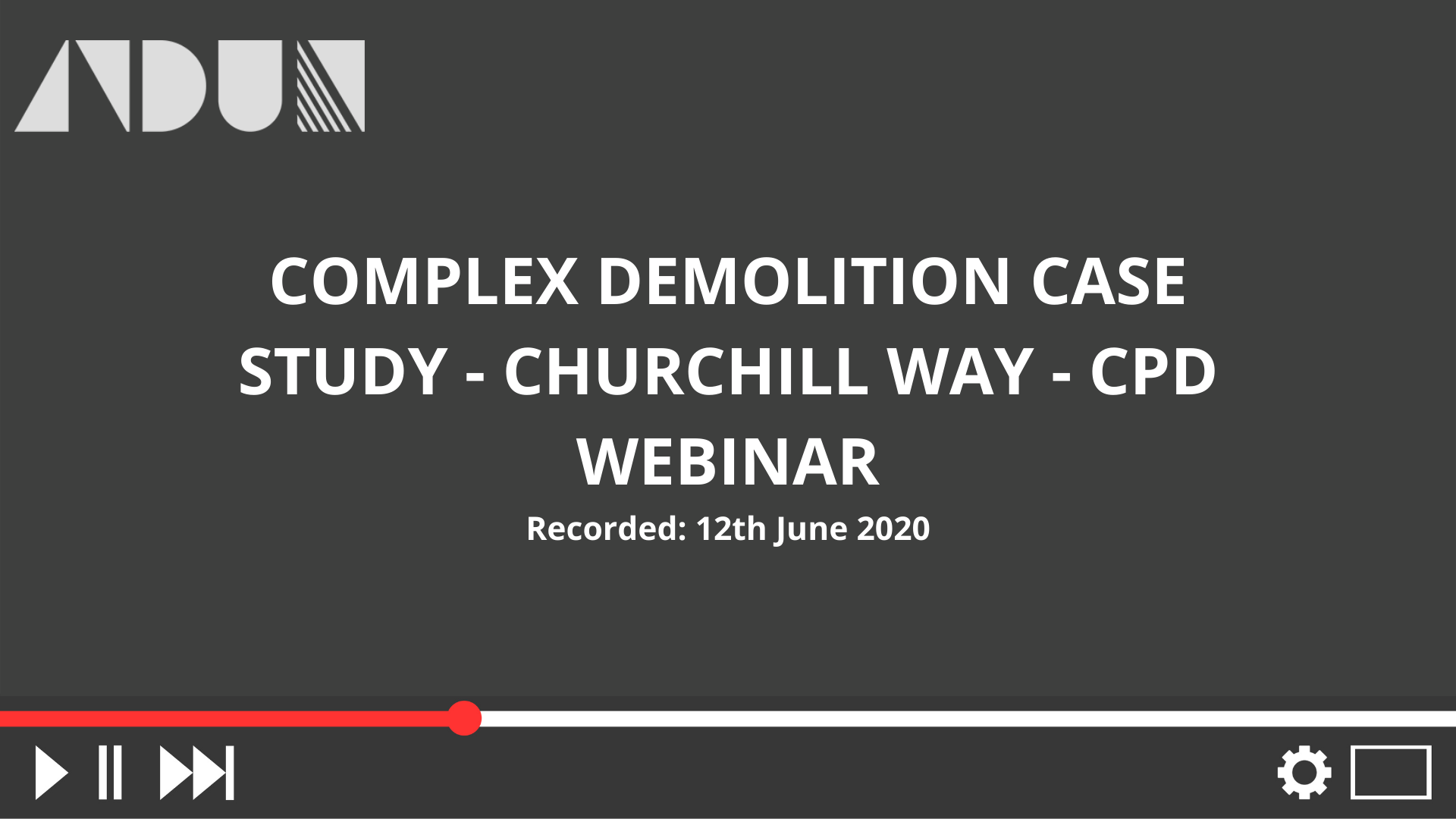 Flyover Demolition – Churchill Way Case Study Recording
Recording of the Churchill Way Flyover Demolition Case Study delivered as part of the Temporary Works CPD Webinar series.
This case study focuses on the demolition engineering and associated temporary works design of two flyovers in central Liverpool.  A highly complex project with a large number of engineering design challenges and environmental constraints.