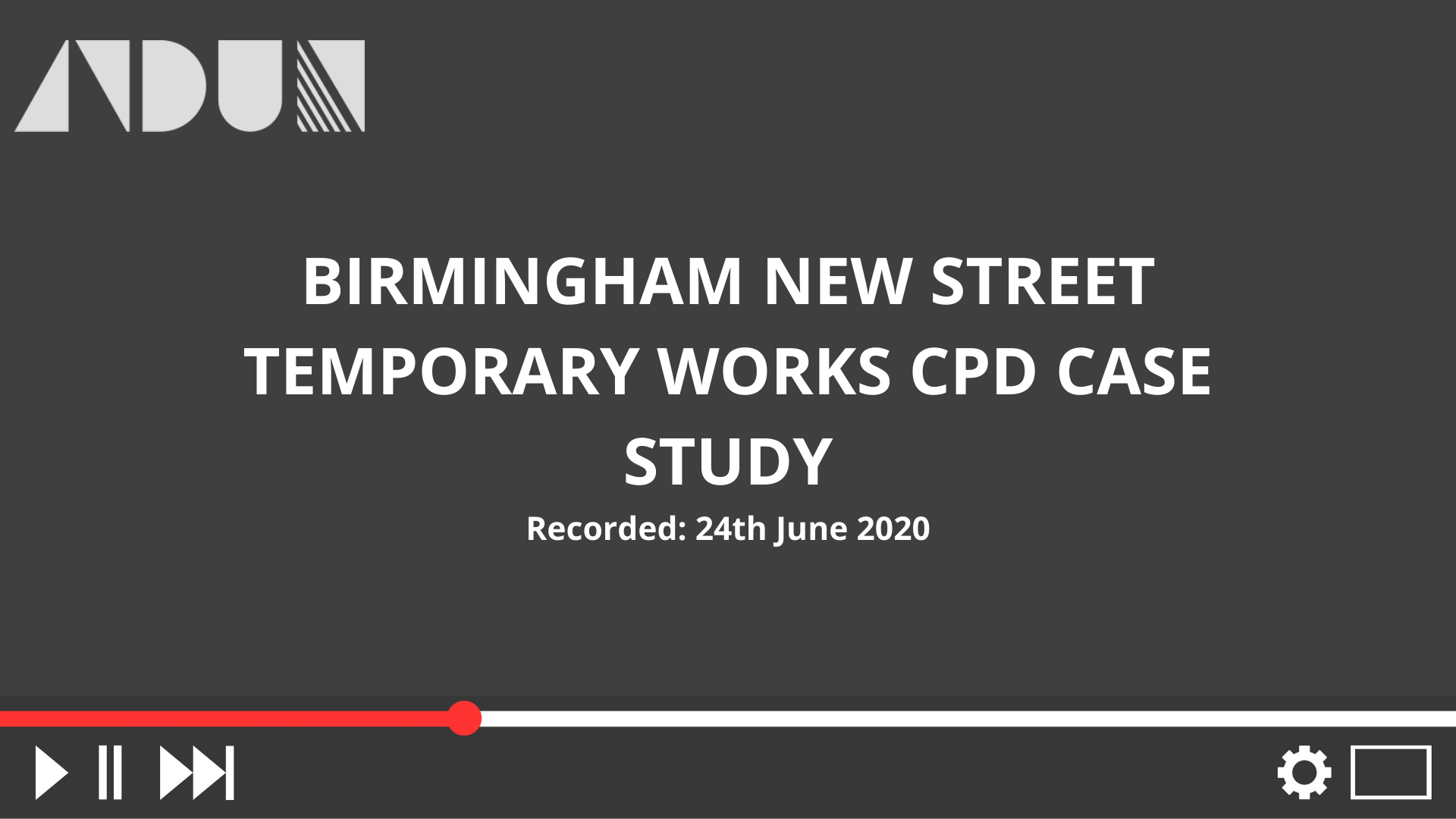 Birmingham New Street Temporary Works CPD Case Study
Birmingham New Street station is one of the busiest in the UK and is used by 140,000 passengers a day; approximately double the number the station was originally designed to deal with when it was rebuilt in 1967.
The redevelopment works were carried out by Network Rail, with backing from Birmingham City Council, Advantage West Midlands, Centro and the Department for Transport.
This CPD webinar looks at the challenges of performing Temporary Works in a complex rail environment with a number of different constraints and engineering challenges.