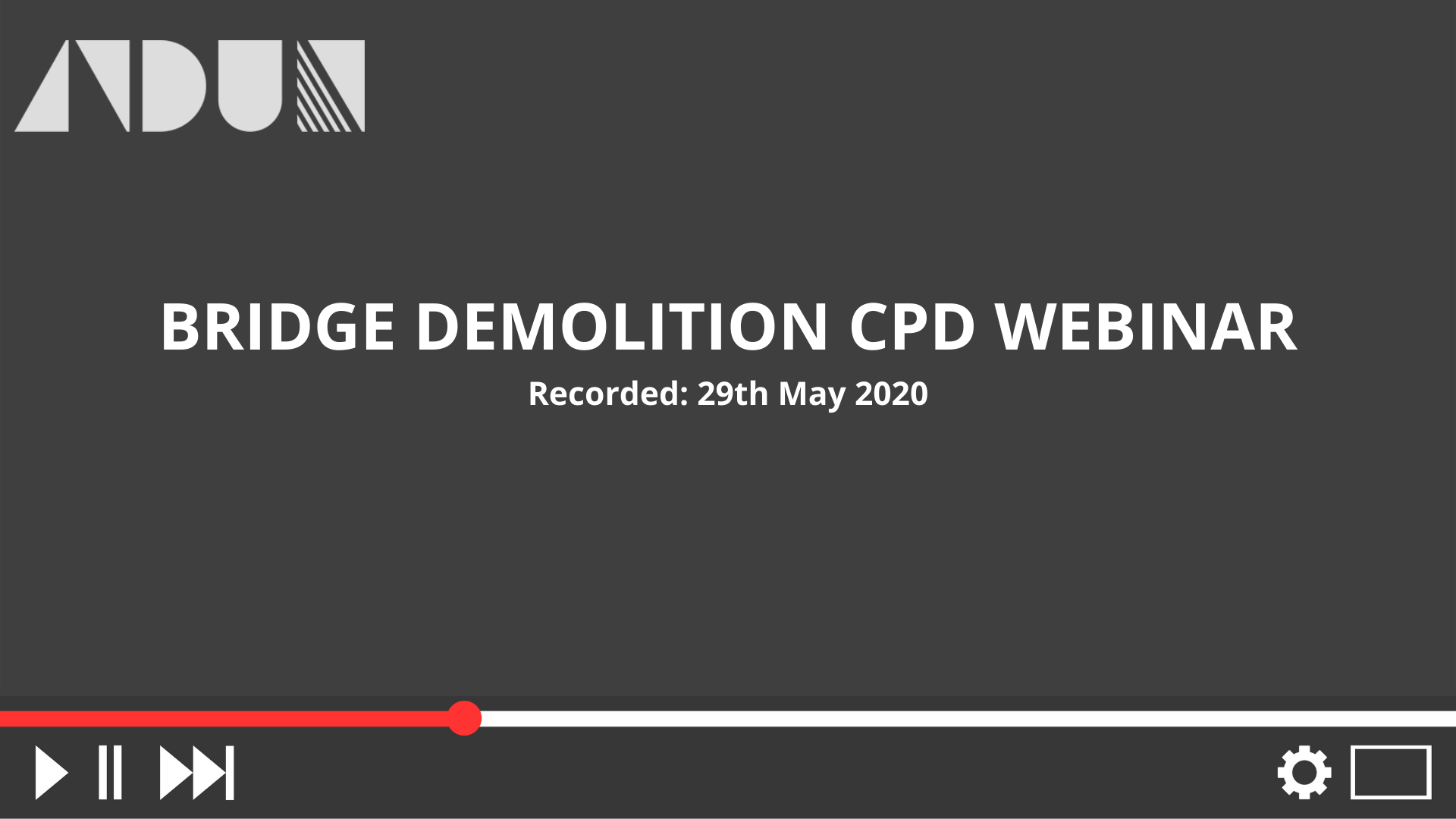 Bridge Demolition CPD Webinar
A case study-driven bridge demolition CPD webinar that provides an overview of the constraints and methodologies for bridge demolition projects.
Site constraints discussed include possession time, services, existing structures, weight restrictions, ground conditions, rivers and estuaries, plant access restrictions.
The bridge demolition methods covered include
Cut and lift
Traditional demolition
Explosive demolition
There is also a discussion on the unique challenges presented during the demolition of post-tensioned structures.
Bridge Demolition CPD Case Studies
The bridge demolition CPD webinar covers a number of different case studies including.
Langton Court Bristol [09mins:10secs]
Mitigating site constraints
Loughor Viaduct [28mins:55secs]
Large 220m span bridge demolition
Ardleigh Green [36mins:42secs]
Railway and service constraints removing a wrought iron bridge and adding two new ones over A427
Highbury Corner [43mins:26secs]
Reconstruction of two 100m long bridges with access constraints
Related CPD Webinars