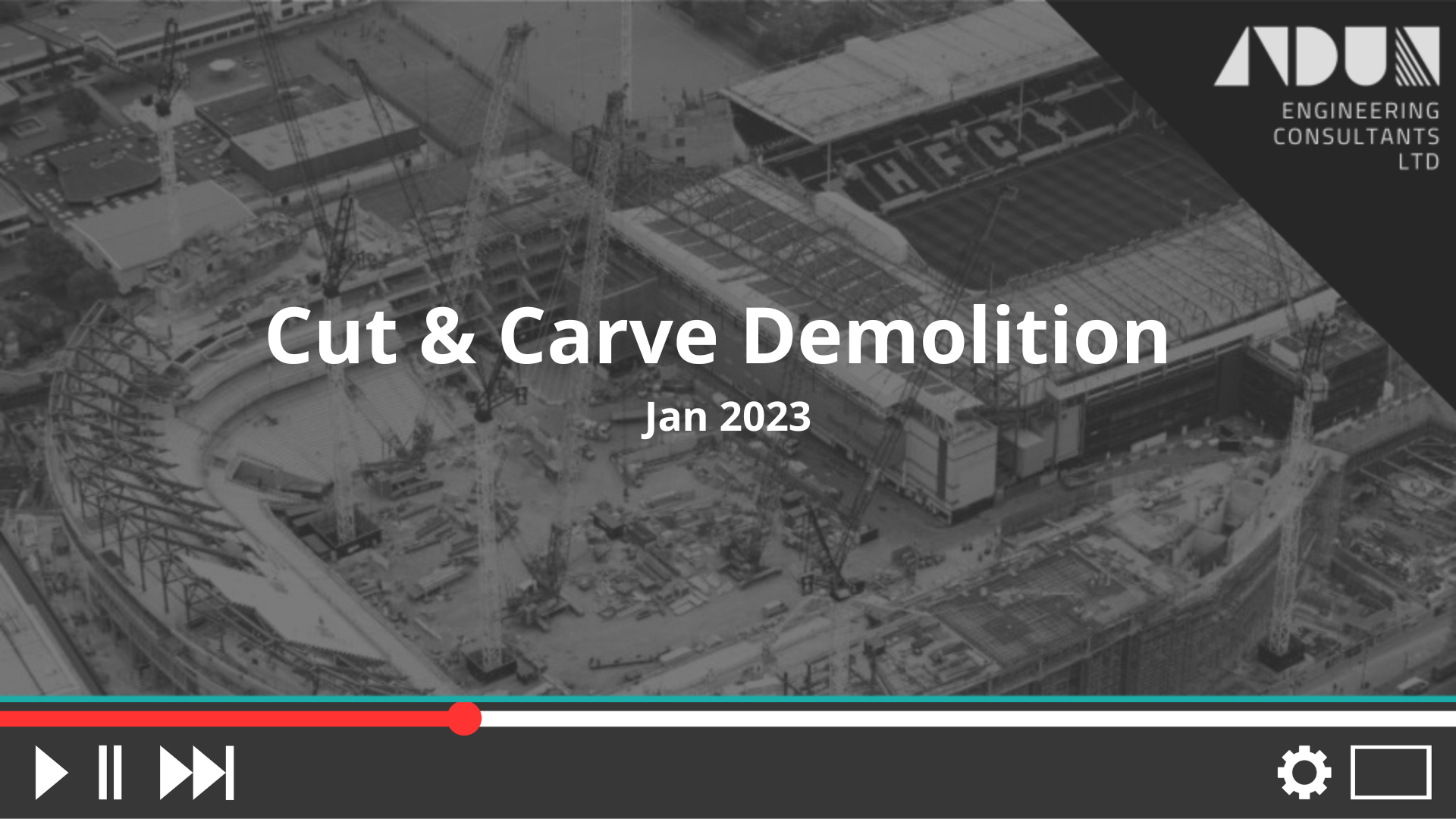 A review of the engineering disciplines in the design of effective cut and carve demolition schemes.
In this webinar Josh Martin and James Dunlop break down the core aspects of demolition practices, focusing on methodologies and the vital role of temporary works.
Drawing on real project examples, they highlight practical challenges and solutions related to structural considerations and load history. Dive in for a straightforward, engineer-focused discussion on ensuring efficient and safe demolition processes.
Cut and Carve Demolition:

Introduction
Methodology
Structural modifications

Project Phases:

Description of various phases
Installation of permanent works
Careful removal and demolition

Temporary Works:

Importance in structural stability
Use of sequence drawings and 3D isometrics
Introduction of the "clamp" detail

Understanding the Structure:

Importance of considering load history
Challenges presented by deflection and stability

Project Handovers:

Importance of proper handover processes
Potential dangers and challenges

Resources and References:

Temporary Works Forum
BS5975 British standard
NFDC and IDE for demolition guidance
Safe by Design principles