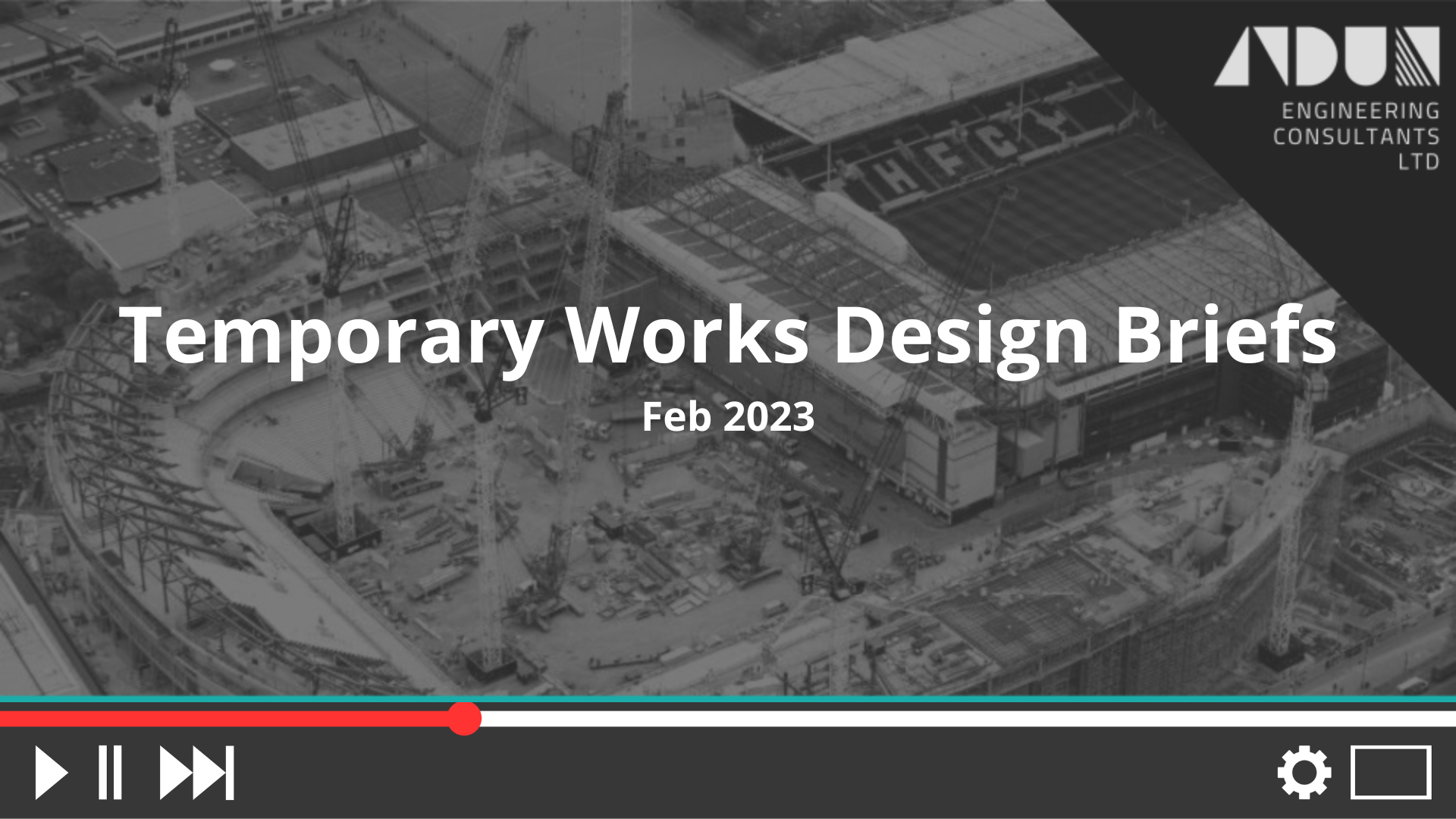 An overview webinar about the creation of a  Temporary Works Design Brief
This session aimed to guide professionals on what should and shouldn't be included in a design brief.
Key Takeaways:
1. What Belongs in a TW Design Brief?
Site Constraints: Knowing the physical and environmental limitations of the site.
Materials and Components: Detailing any specific materials or temporary works components on hand.
Proprietary Preferences: Any requirements or tools you'd like the designer to use.
Concept Designs: Sharing initial design ideas or approaches.
Unusual Hazards: Highlighting any potential risks, be it frequent flooding, peculiar construction materials, or other anomalies.
Timescales: Providing clear deadlines for project phases.
Clear Descriptions: Ensuring the designer fully understands the scope, using sketches if necessary.
Project Attachments: Sharing relevant documents that can provide context or additional information.
Soil Information: Any geotechnical data that can influence design decisions.
Plant Loadings: Sharing relevant equipment or machinery weight and specifications if applicable.
2. What Doesn't Belong in a TW Design Brief?
Overloading with Documents: Sharing every single document can be overwhelming and counterproductive. Only the relevant documents should be provided.
Vague Deadlines: Using terms like "ASAP" isn't helpful. Always provide specific dates.
3. The Importance of Procedural Control in TW Design Briefs:
Adhering to Standards: The necessity of a design brief is not just a best practice but is outlined in BS5975.
Formality vs. Informality: While the brief doesn't need to be an overly formal document, having a structured format can serve as an excellent guide. This ensures all essential details are covered, allowing the design process to progress smoothly and efficiently.