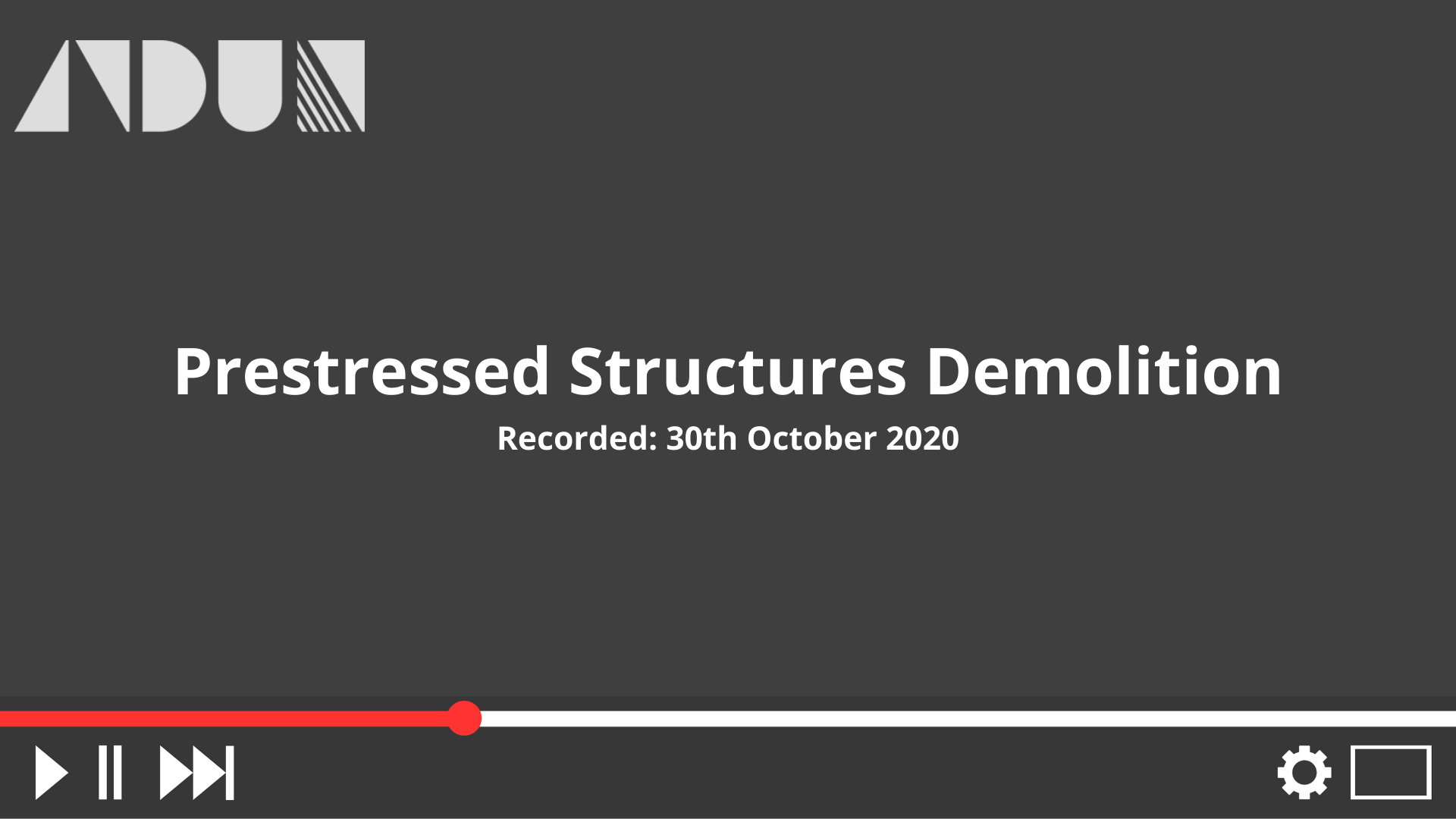 Demolition Of Prestressed Structures – CPD Webinar
Andun Engineering Consultants have been involved in the demolition engineering for the demolition of post tensioned structures on a number of high profile projects in recent years.
This webinar provides an overview of the design methodology considerations when demolishing a prestressed structure.
This includes looking at the hazards posed by post tensioned structures and the demolition methodologies to mitigate them.
Accidental damage to tendons or anchorages
Flying anchorage or tendons
Loss of shear capacity
Stress reversal
Non grouted tendons
Condition of the structure
Case Studies
There are four case studies reviewed during the demolition of prestressed structures webinar
Regent Street [26mins 16 secs]
Old Slade Lane [32mins 21 secs]
Teapot Lane [35mins 08secs]
Hunterscombe [37mins 20secs]
Related Webinars
Bridge Demolition