The Deptford project is a £47m redevelopment which aims to regenerate a significant part of Deptford town centre. The key element of the project is the creation of a new public square surrounded by "pop —up" shop venues.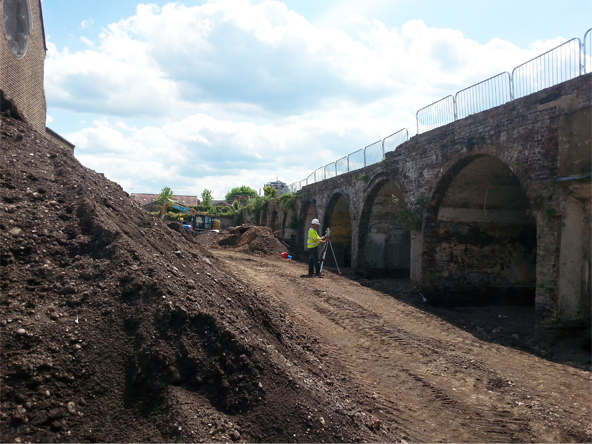 The site is bounded by a sloping viaduct which previously provided access to Deptford Station. The arches were initially constructed in the 1880's, and were therefore designed for horse drawn vehicles. Andun undertook an analysis to demonstrate that construction plant could work on the arches.
Excavation Support
An attenuation tank had to be installed on the site, however the only available location was far from ideal as the excavation would be in the zone of influence of both the local church foundations and the foundations to the arches. After analysis of ground conditions and justifying suitable equipment to use, a safe and practical scheme was developed. Full design calculations and drawings were produced for the client.
St Pauls House Demolition and Façade retention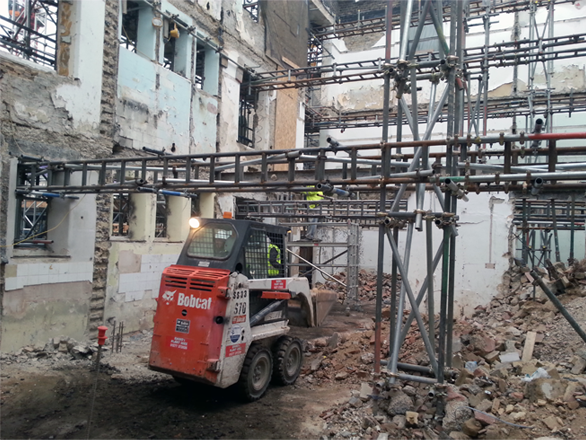 St. Pauls House was 4 storey 1930's era concrete encased steel framed building in Art Deco style. The Façade was to be retained while the internal structure was completely demolished and rebuilt to create affordable apartments, town houses and two ground floor restaurants. Andun designed fagade retention scheme for the building and carried out Category two checking.
In addition, Andun produced the propping and demolition sequence drawings, and associated calculations; onsite inspections were carried out.
Sequence drawings were detailed and considered practical aspects such as how rubble would be removed; the propping was also detailed to allow a bobcat to remove rubble.
Temporary Works Co-ordinator (TWC)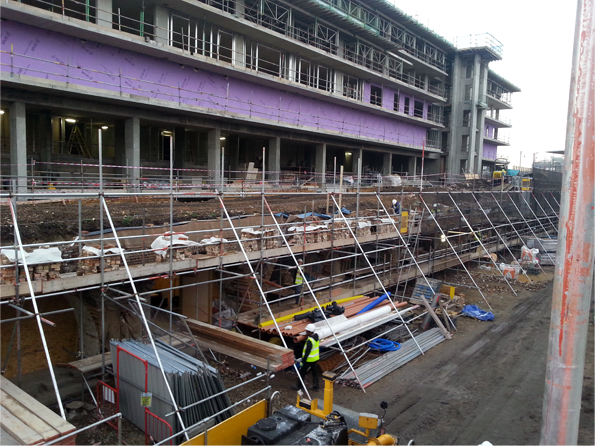 Andun provided the TWC role on the scheme, including onsite checking of temporary works.