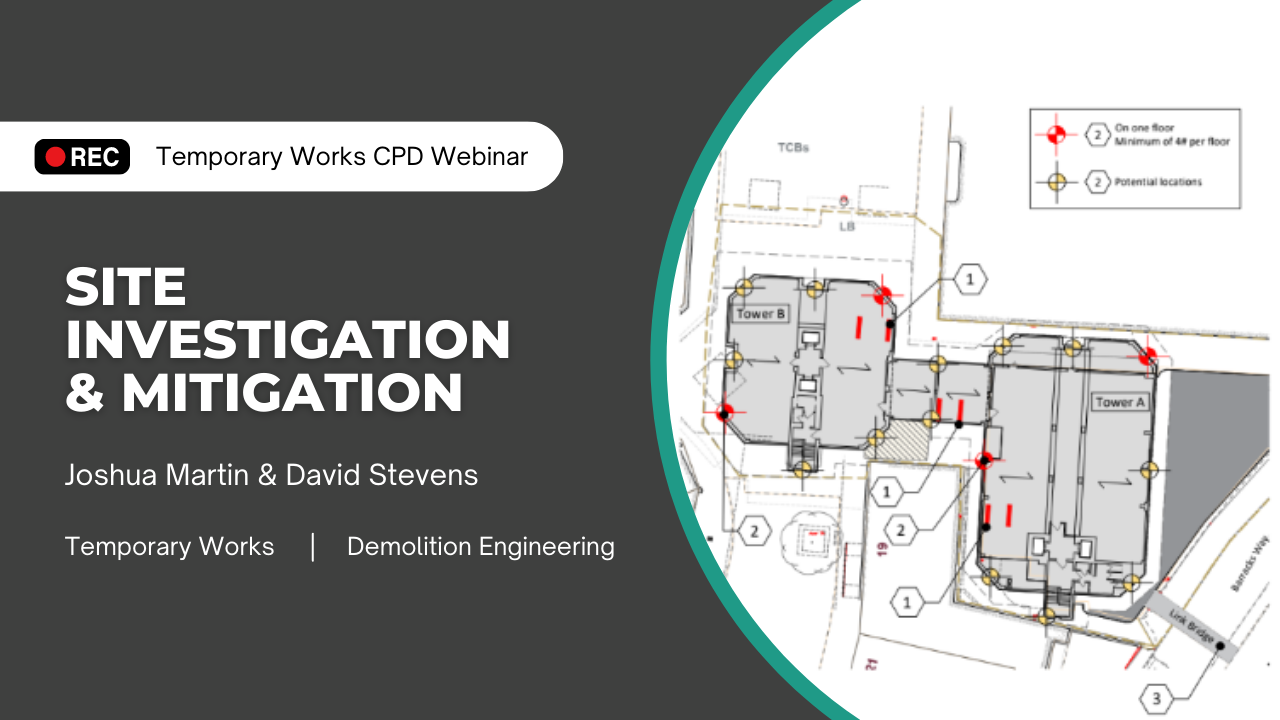 This webinar focuses on the importance of sound site investigation in construction projects.
The team highlight that understanding the challenges related to the site, such as ground type and structure type, results in more efficient, cost-effective, and safer solutions.
Site Investigation and Mitigation Webinar Topics
Introduction to Plate Bearing Test:
Understanding Pressure Distribution:

How pressure forms a bulb shape on the ground.

Delving into the Limitations of the Plate Bearing Test:

Focus on depth constraints and unsuitability for deeper ground analysis.

The Importance of Surface Validation:

An exploration of the main surface layers and the need for deeper validation.

Addressing Geotechnical Issues:

Techniques and tools for identifying potential soft layers and pitfalls.

Economic Implications of Site Investigation:

How a detailed investigation can lead to more cost-effective designs.

Adjusting Design based on Internal Angles of Friction:

The impact of varying friction angles on design dimensions.

The Risk of Conservative Assumptions:

A discussion on potential oversights and costly designs without comprehensive SIs.

Making a Case for Investment in Detailed Site Investigations:

Evaluating the long-term savings and benefits of thorough initial checks.

Ensuring Safety and Efficiency in Construction Designs:
How accurate ground data plays a crucial role in designing safe and efficient structures.