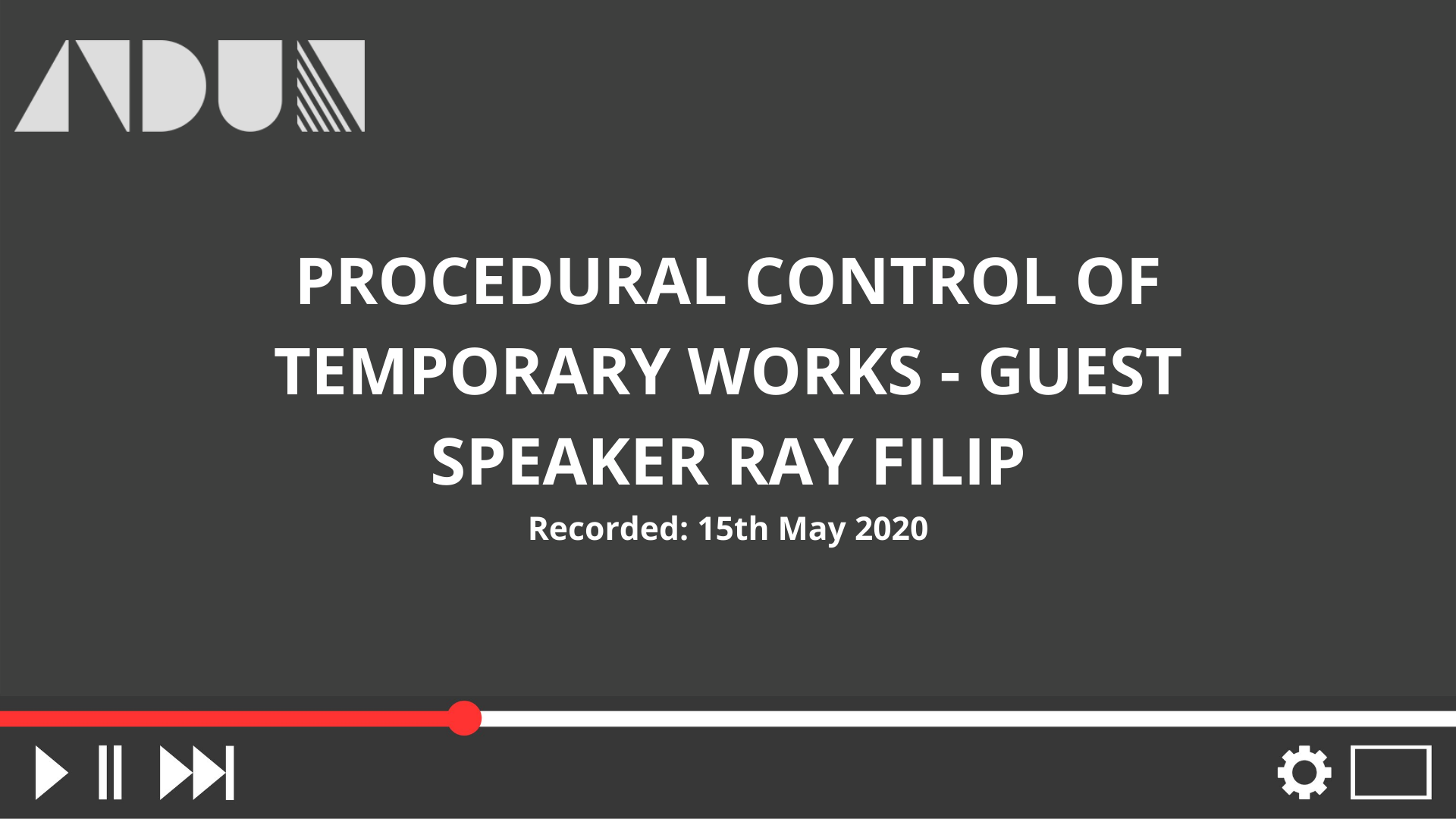 Procedural Control Of Temporary Works – Ray Filip
Guest Speaker: Ray Filip
Duration – 50:11
Ray Filip, author of Temporary Works: Principles of Design and construction delivers an overview of the procedural control of Temporary Works.
With more than 32 years of experience in Temporary works Ray covers the updates to BS5975:2019 and the impact it has on the regulations, roles, responsibilities and procedures when undergoing Temporary Works.
There is a particular focus on the different roles individuals can undertake during the process including
Primary Contractor
Designation Individual (DI)
Temporary Works Coordinator (TWC)
Temporary Works Supervisor (TWS)
FInally the presentation includes an overview of the design checks categories, what they mean and which ones are required and who they can be performed by.
Related Webinars 
Checking Temporary Works
Temporary Works For The Construction Industry