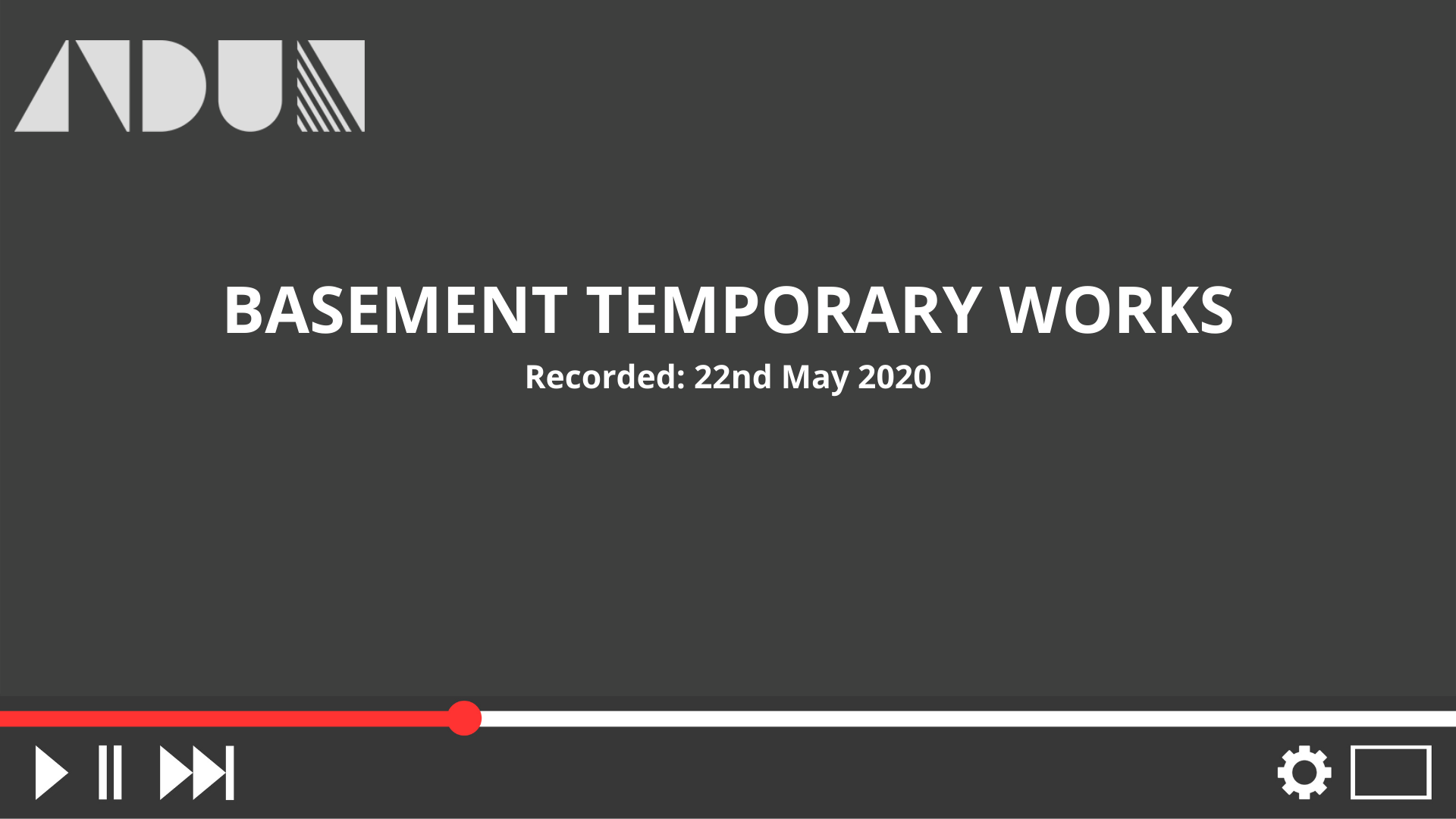 Panelists – Joshua Martin and Angus Holdsworth
Duration – 30:06
A look at the different temporary works required during the creation or extension of a basement and the design challenges they can present.
This includes what happens when basement construction takes place without adequate temporary works, particularly an effective propping solution.
The primary case study covered is Landmark Manchester which included the demolition of the theatre and the construction of a new double storey basement.
This was an ICE award winning project that required high levels of collaboration with the contractor, demolition subcontractor and permanent works designers. During this overview there is an in-depth look at the raking propping, capping propping and underpinning designed as part of the scheme.
Related Webinars
Temporary Works For Demolition