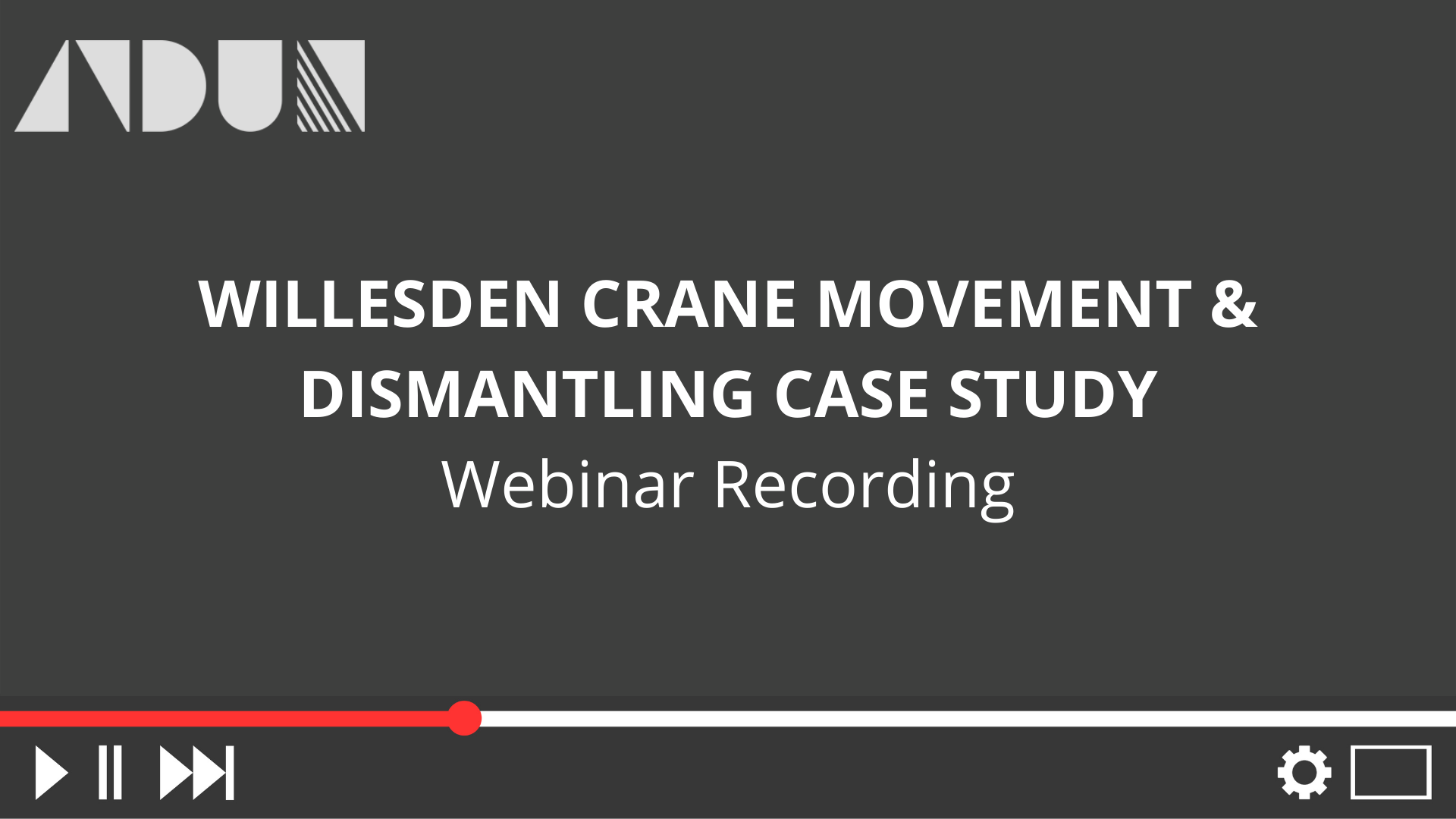 Willesden Crane Movement & Dismantling Case Study – Webinar Recording
This case study webinar looked at the movement and dismantling of two 22-metre high gantry cranes in Willesden as part of HS2.
The cranes each weighing up to 290 tonnes – each had to be lifted and moved up to 100 metres, so they could be safely dismantled away from the neighbouring rail track.
This case study webinar delivered by David Stevens of Andun Engineering Consultants.