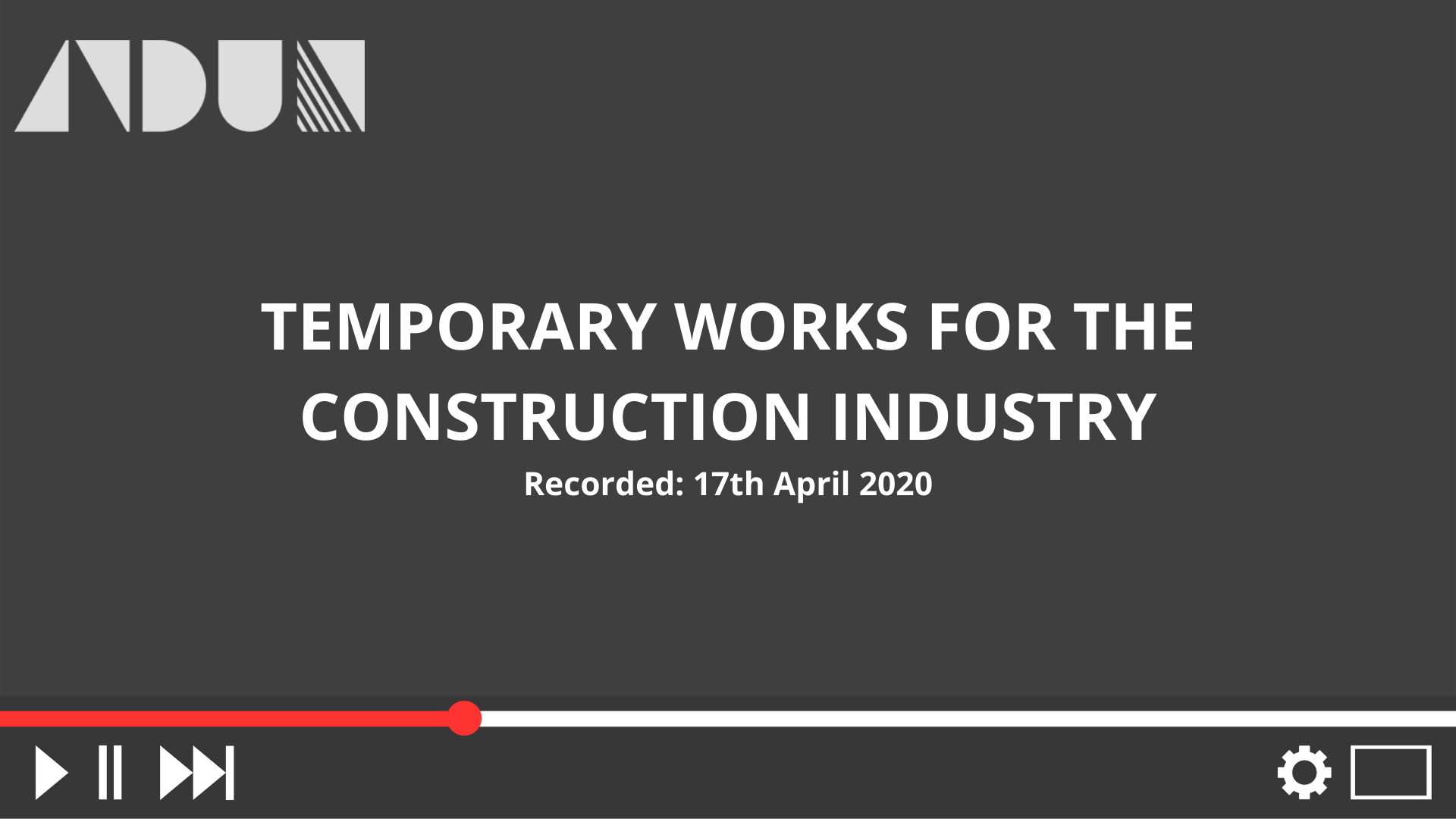 Temporary Works For The Construction Industry – CPD Webinar Recording
The first webinar in our Temporary Works CPD webinar series was an overview of temporary works for the construction industry.
Presented by Andun Engineering Consultants, Managing Director, Angus Holdsworth it is aimed to provide insight to construction professionals on the role of temporary works during construction projects.
Temporary Works For The Construction Industry
The webinar covers the following topics
What are Temporary Works
Why Temporary Works are important
What you have to do to manage Temporary Works
Manor Park Walkway Demolition
The second half of the webinar was a case study review of the demolition of the raised walkway at Manor Park Station.
The demolition engineering was designed to prop, cut and lift large (65Te) sections of the structure out, and process using traditional methods on an adjacent road.
As the structure consisted of steel, In-situ concrete, precast concrete and significant masonry components this was a complex undertaking.
The design of the propping was complicated by the existing gauge clearances, and the geometry of the structure.
Significant use of the BIM model, and 3D modelling of all temporary works was used throughout ensuring that all items fit first time and that gauge clearances were maintained.